Meet The Team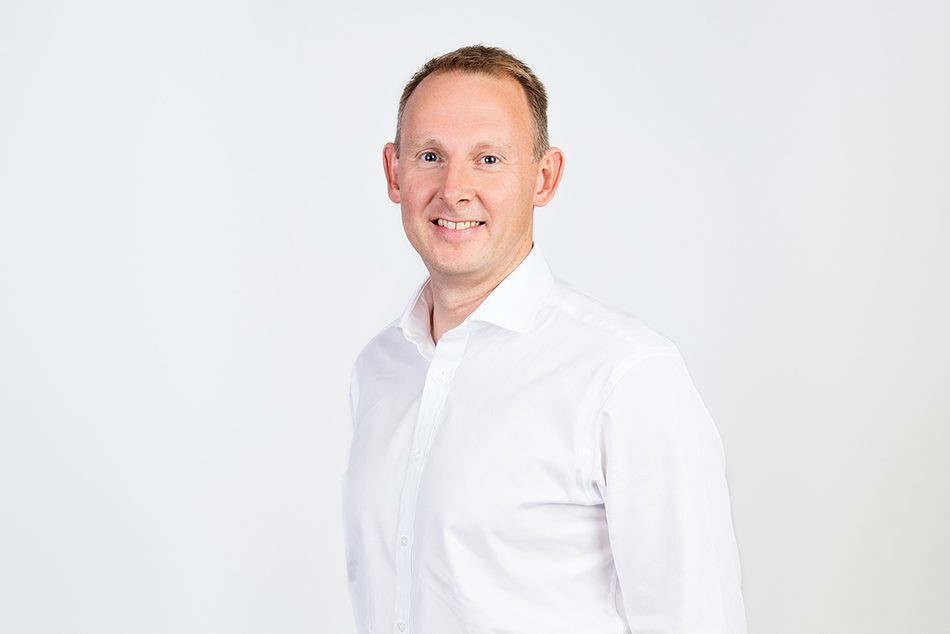 Q: Why did you decide to join the world of private equity?
Dan Smith: I thought it looked really exciting. I studied sports science at university, and I initially didn't know which career path I wanted to pursue. I joined RBS on a graduate training scheme and came across private equity when I was working in Leveraged Finance. I saw that it was a much broader and more exciting role, because you had such a broad and deep involvement with the companies you backed and the teams you worked with. As a lender, you're trying to get your money back. In private equity, you're trying to see how far you can grow a business, and how valuable you can make it.
Q: You joined Livingbridge in 2003. What first drew you to the firm?
DS: Having spent a year in RBS' private equity division, I realised I wanted to work for a smaller company that was more in control of its own destiny, and where I could have a bigger influence. I found that and more in Livingbridge. I was based in Birmingham at the time where there was a lot of private equity activity in the industrials and manufacturing space, but Livingbridge wasn't focused on that. They did smart deals, investing in consumer brands and technology businesses. I then met the Livingbridge team and I was thrilled to have the opportunity to become part of it.
Q: You lead investments for Livingbridge focusing on the consumer and TMT sectors. What do you enjoy most about working in these areas?
DS: I really enjoy the disruption that happens in those markets, and how that constantly creates opportunities for small and medium sized businesses that can rapidly grow based on a cool idea like a piece of technology or a brand that resonates with an audience. The sheer scalability afforded by the globalisation of technology is really exciting. Businesses can now scale and reach consumers really quickly, without having to go through the whole host of intermediaries faced by offline companies. And these direct relationships bring with them data and levers that can be used to refuel growth.
Q: COVID-19 has pushed tech and data to the top of the business agenda. How can companies leverage data to build a successful customer acquisition and retention strategy?
DS: The ability to leverage data now table stakes for businesses. In the consumer and TMT sectors, the next level of sophistication is increasingly about personalisation, e.g., mining online user behaviours to tailor your offering or advertising to the individual.
The pandemic has shone a spotlight on the importance of having strong data and tech platforms, throwing up novel problems that a lot of companies' data architectures were not able to cope with. Holiday providers such as loveholidays, for instance, have had to innovate quickly, revamping their customer service systems to meet evolving customer needs. Interest in data was already mounting before COVID-19, but the pandemic has made it all the more acute.
Q: You have teamed up with some fantastic portfolio companies over the years. Are there any that have truly stood out to you?
DS: Working with portfolio companies is always a great experience, and a privilege. It's tough to single any out. The first investment I led for Livingbridge, Esprit Ski, was especially memorable though. We partnered with the company in 2006, and I learned a great deal from the investment. We supported the team through the recession and successfully came out the other side, matching Livingbridge's capabilities with the scale of opportunity available. Esprit Ski had an outstanding management team, and we had a great relationship with them. I'm still in touch with the executive chairman of the business today, 14 years later
The other investment I would single out is Sykes cottages. A great business when we invested, it was a truly outstanding one 4 years later, having grown 5-fold, made 11 acquisitions, expanded into the southern hemisphere and assembled a world class leadership team. It was a fantastic experience.
Q: How have you been spending your free time during lockdown? What does your typical weekend look like?
DS: We moved house in late 2020 and have been busy getting the new place organised; and I exercise to keep myself sane. Yoga and cycling are the current favourites. Now we've hit spring and the lockdown is easing, like everyone I'm thrilled to be spending time outside with friends and family.