Building better since 1999
What we believe shapes who we become.
And when we follow through with consistent, positive actions, we influence the people and world around us for the better.
That is the Livingbridge way; it's who we are. It informs our investments and the decisions we make – including the good causes we support.
Livingbridge is a leading mid-market private equity firm investing in established, growing businesses across four sectors: technology, services, healthcare & education and consumer.
M&A
Internationalisation
Talent
Data Analytics
£3.5bn

assets under management

£15m - £300m

investment range

Flexible

investors who take majority and minority stakes
We are an international and ambitious team.
Our footprint, local knowledge and network has supported the successful growth of more than 170 companies over the last 25 years. Many are now household names.
Responsible Investment
At Livingbridge responsible investment is in our DNA; it's what we do.
Since our inception, we have partnered with industry-leading businesses that really understand how to create shareholder value whilst taking into account societal and environmental outcomes. We work with each of our portfolio companies to identify what matters to them, and alongside what matters to us we make a difference together.
We never lose sight of maximising shareholder value. We know what we are good at, we know what we care about and we know where we can have an impact. We remain focused on those things, guided by our ESG beliefs. Read more in our Responsible Investment Report.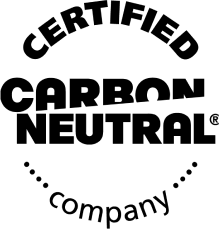 Our values
We live our values every day, across our entire business. They're at the centre of every decision we make.
Our curiosity sets us apart and allows us to see situations differently. With agility and innovative thinking, we identify potential in our business, people and partners, and maximise it.
Our ability to collaborate and form relationships based on trust and integrity is critical to our success. And it enables us to reach the ambitions that we all share.
Diversity in all its forms is the core of who we are and what we do, and has been since the beginning. Diversity improves our decision-making and leads to better outcomes.
We are clear on how we add value, and we make the calls that deliver winning outcomes. With confidence, determination and tenacity, we craft solutions and resolve problems.
The Livingbridge Foundation
'Make it happen' is one of our founding values – a constant reminder that positive change demands positive action.
Our ESG beliefs go beyond our day-to-day investment activities. In 2020, we established the Livingbridge Foundation to support charities working directly to address the issues we care about, particularly those which improve diversity and reduce inequality through access to education and continuous learning.
The Foundation is entirely funded by Livingbridge people, but our support goes well beyond financial. It seeks to partner with charities who can leverage the skills our people have acquired over many years of successful investing.
Our Partnerships
Outside of the Foundation, we continue to provide long-term support to a range of charities and organisations focused on diversity, equity and inclusion. Some examples include:
Level20 – a not-for-profit which works to increase gender diversity in the private equity industry
Black Women in Asset Management – an organisation aiming to advance and retain black women leaders
10,000 Interns – providing 2,000 paid internships each year to young, black university students. The organisation works in partnership with leading firms across a range of industries, and was co-founded by Wol Kolade, Managing Partner at Livingbridge.