International Women's Day 2021

#ChooseToChallenge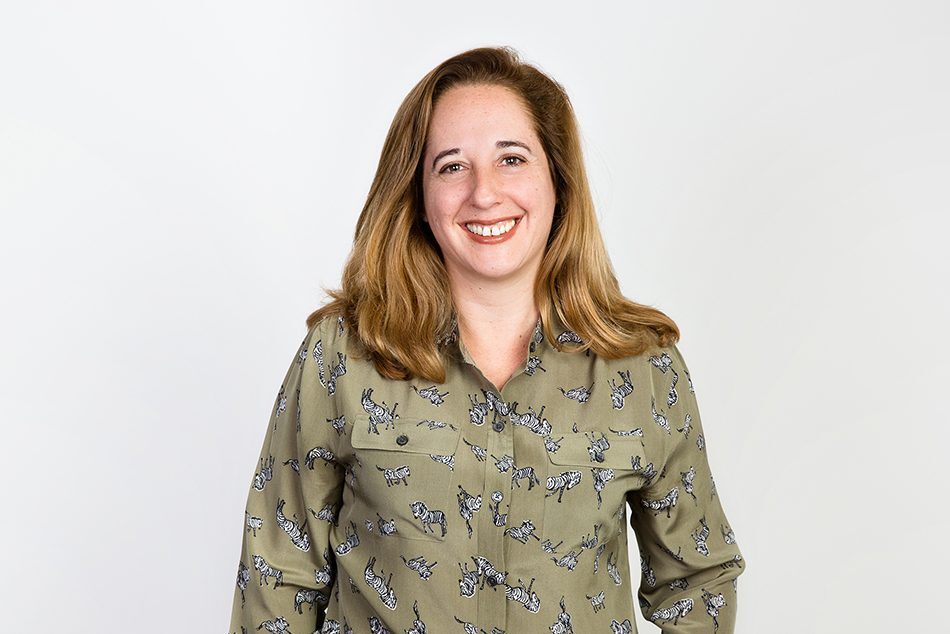 You began your journey at Livingbridge over 24 years ago. What are some of the ways you have seen the firm evolve during this time?
Shani Zindel (SZ): It's been a tremendous growth journey. The number of people working in the business and the funds under management have grown massively. The investments we've made into our business to support entrepreneurs and help their businesses develop, the way we have internationalised and become more systematic in the way we do things – it's become a business in private equity rather than just a firm doing deals. It's not just Livingbridge, private equity has changed a lot over the past two decades.
But a lot has not changed: the culture of the firm and the commitment to diversity is as it was at the beginning. There is also the same sense of individualism. It's still very restless as a business too – we are constantly trying to do things differently.
The other thing that hasn't changed is the belief in doing what's right. We have always had this philosophy that any business we invest in should be better off for our involvement, even if the return isn't what we wanted it to be.
Q: What is the greatest obstacle you have faced thus far in your career?
SZ: There has been no single great obstacle – but many small ones along the way. There have also been difficult periods such as the Global Financial Crisis. But the past year – with the lockdowns and the impact on friends, colleagues and work – has been challenging. I have really missed being around people. My job is centred around being in the office and available to my colleagues – not having that is hugely missed. Private equity is fundamentally a social business.
Q: You are a member of Level20. What kinds of initiatives would you like to see firms in the private equity industry put in place to promote gender equality?
SZ: If you want to achieve gender equality, you should do it because you really believe it's better for your business and those you invest in. Private equity is brilliant at getting things done so if there is a genuine collective push to do it, it will happen.
It also needs to start at the top and be driven by senior members of the business. It is not just about hiring junior female staff and expecting them to figure it out. You need role models up and down an organisation. Financial services firms need to have very targeted internships and programmes to draw people in. Mentoring programmes are really important, particularly for women.
Level20 set up a mentorship programme a few years ago and it has been very successful. I was a mentor along with other people at Livingbridge, and it has had a terrific impact.
Q: What does International Women's Day mean to you?
SZ: It's a day to celebrate women's achievements and how far we've come. But it's also a day to remember why equality and diversity are so important and it's a reminder to keep pushing forward, and challenge the status quo , because there's still a long way to go.
Q: Are you seeing a rise in senior female leadership in the industry and at the companies you are involved in?
SZ: Yes I am. Over the past 20 years there has been a positive trend. Women are still underrepresented but there are more than there were 20 years ago, and we know that success breeds success. At Livingbridge, there are five female partners currently and more importantly a fantastic pipeline of female talent and future leaders.
What is clear is that when we meet management teams and are able to present a diverse team, often similar to the management team itself, we are differentiated from other PE firms. I believe this is an advantage.
Q: If you look forward, in 10 years' time, what would you like to see changed?
SZ: I think if we are not a more diverse industry across the board in 10 years' time that would be a failure and something to be ashamed of. Diversity is important– not just because it is the right thing to do, but because it makes for better businesses, stronger teams and more enriching experiences.
But I'm an optimist. By 2030, it will be a fundamentally more diverse industry.
---
About International Women's Day
International Women's Day (March 8) is a global day celebrating the social, economic, cultural, and political achievements of women. The day also marks a call to action for accelerating women's equality.
IWD has occurred for well over a century, with the first IWD gathering in 1911 supported by over a million people. Today, IWD belongs to all groups collectively everywhere. IWD is not country, group or organization specific.
#IWD2021 #ChooseToChallenge