Happy International Women's Day from everyone at Livingbridge
We are proud to support International Women's Day at Livingbridge, championing women of all backgrounds to innovate, lead and uplift others towards a more equal and inclusive workplace.
This is a time to reflect on where we are on the journey to equality and inclusion for all genders. As an industry, women have been underrepresented in private equity.
As a company with so many women who are integral to our business, we want to celebrate these women and the skills and expertise they bring to our team. Women have been vital to the success of Livingbridge, and are invaluable to our business and culture.
Historically, women in private equity have been underrepresented. Bloomberg published their 2019 article, "Where Are All the Women in Private Equity?", which gave insights into the top PE firms globally and their female employees. They stated that "only one or two women are present in top positions on the buyout investment teams of most firms, which are generally made up of dozens of executives." A Prequin report showed that women account for only 17.9% of PE employees worldwide, with women occupying as little as 9.9% of senior roles at PE firms.
This is not the case at Livingbridge. Women are, and have always been, an integral part of our business. This is true for top level management, our investment team, and the company as a whole.
Women account for 40% of the company. Our investment team is 24% women, our partner group is 29% women and our senior management team is 33% women. The management committee is made up of 3 women and 2 men. Gender equality is demonstrated throughout the business with inclusivity and equality playing a key role in our company culture.
The result of a more equal and diverse team is reflected in our thinking, expertise and strategy. The experience and skills brought by women at Livingbridge enable us to deliver a more holistic view of the industry. This thinking has been vital in contributing to the success of our company since the business was founded in 1995 and is something we value immensely.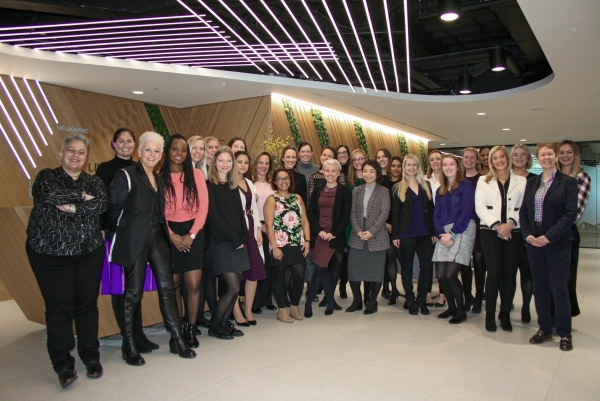 To mark International Women's Day 2020, our female team members shared their perspective on what it's like to be women in private equity.
"Private equity is a tremendous career – for anyone. It is a privilege and a huge responsibility to be a private equity investor. This is not a job that prefers one type of person, and increasingly needs diversity – of people, skills, backgrounds – everything. The world is changing rapidly and what private equity needs above all is people who are commercial, collaborative, resilient and ambitious. Successful deals are created by bringing different skills together in a team and making things happen."
Shani Zindel, Investment team
"Working in a PE house with so many women in its senior team, I don't actually think about underrepresentation of women here as much as I feel I otherwise would. We have such strong female partners in the firm that it's just part of how we work – and that's exactly as it should be."
Ellinor Wintergaard, Operations team
"Livingbridge are fortunate to have so many key female figures working in all aspects of the business, helping the organisation to prosper through their own unique insight. Being a part of the fund management team and having the opportunity to work alongside such powerful women has enabled me to understand the importance of recognising the achievements of women in the workplace. Something I've learned about since joining Livingbridge is the unified belief that everyone's voice matters, regardless of gender or position. The fact that this belief is integral to our corporate values can only mean that we're headed in the right direction of a gender-equal workplace."
Grace Devarajulu, Finance team
Our managing partner, Wol Kolade, also shared his thoughts on working with so many women throughout his career:
"From the earliest days, we set out to build a business with a strong culture that fully embraces diversity and inclusion. Throughout my 27 years in PE, I have benefited hugely from working alongside highly talented and capable women that help to make it such a joy to be a part of Livingbridge!!"
Wol Kolade, Managing Partner
From everyone at Livingbridge, Happy International Women's Day to all the women in private equity, and to women everywhere.