We're proud to support Guy's & St Thomas' Charity in their mission to look after the dedicated staff teams at Guy's and St Thomas' NHS Foundation Trust.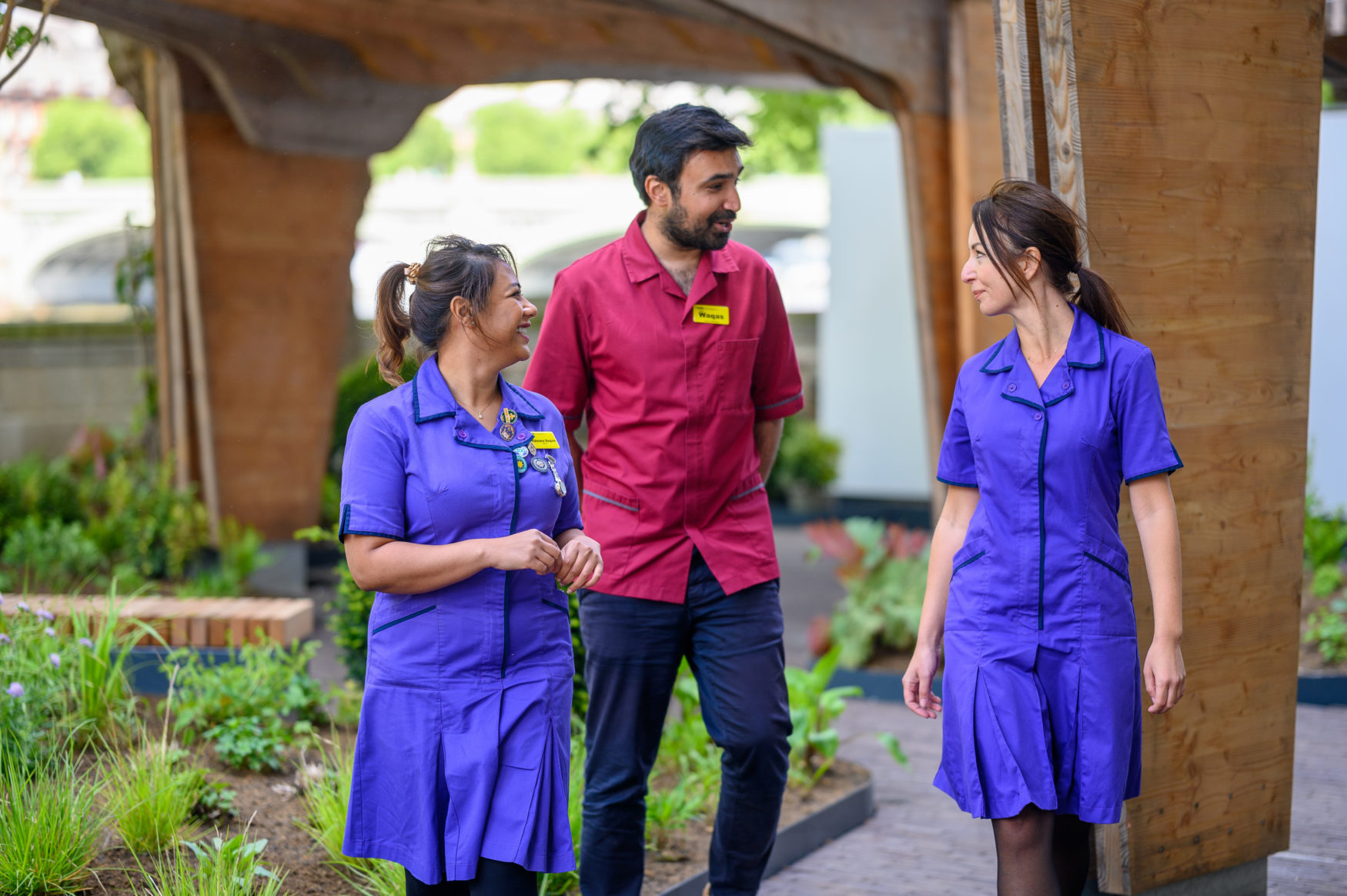 The last few years have asked a huge amount from everyone at Guy's and St Thomas', who haven't stopped their tireless efforts throughout the COVID-19 pandemic, whilst sometimes also isolating from their loved ones to protect them.
For the staff to continue to provide the very best care for their patients, it's vital that their mental health and wellbeing is looked after too.
We're passionate about showing we care for those that care for us, and are proud to back the broadest health and wellbeing support offer for staff anywhere in the NHS.
"Our varied wellbeing support offers have allowed people to have confidential, safe spaces to think about the impact that these times have had on them, and to consider the resources they have to feel safe and able to do their work" says Dr Raselle Miller, lead clinical psychologist for staff wellbeing.
The available support ranges from an informal well-being conversation to referrals for talking therapy. Following particularly challenging experiences, teams are also offered de-briefs and additional support tailored to meet their specific needs.
In celebration of International Nurses' Day on 12 May, Guy's & St Thomas' Charity opened the award-winning Florence Nightingale Garden at St Thomas' Hospital. The garden was originally commissioned for the RHS Chelsea Flower Show, where it won a prestigious silver medal.
Now in its new permanent home, the garden provides a place for respite and recovery for patients, families and the inspirational staff teams that look after them.
The theme of the garden is 'nurture through nature' and reflects the life and character of Florence and her ideas about the importance of green spaces, light and air in hospital settings.
Our support for the wellbeing of healthcare workers is part of Livingbridge's ongoing commitment to the wider community, as well as building on our longstanding relationship with Guy's & St Thomas' Charity. Find out more about them at www.gsttcharity.org.uk