Well done to the Livingbridge team who competed in this year's Impetus Private Equity Triathlon!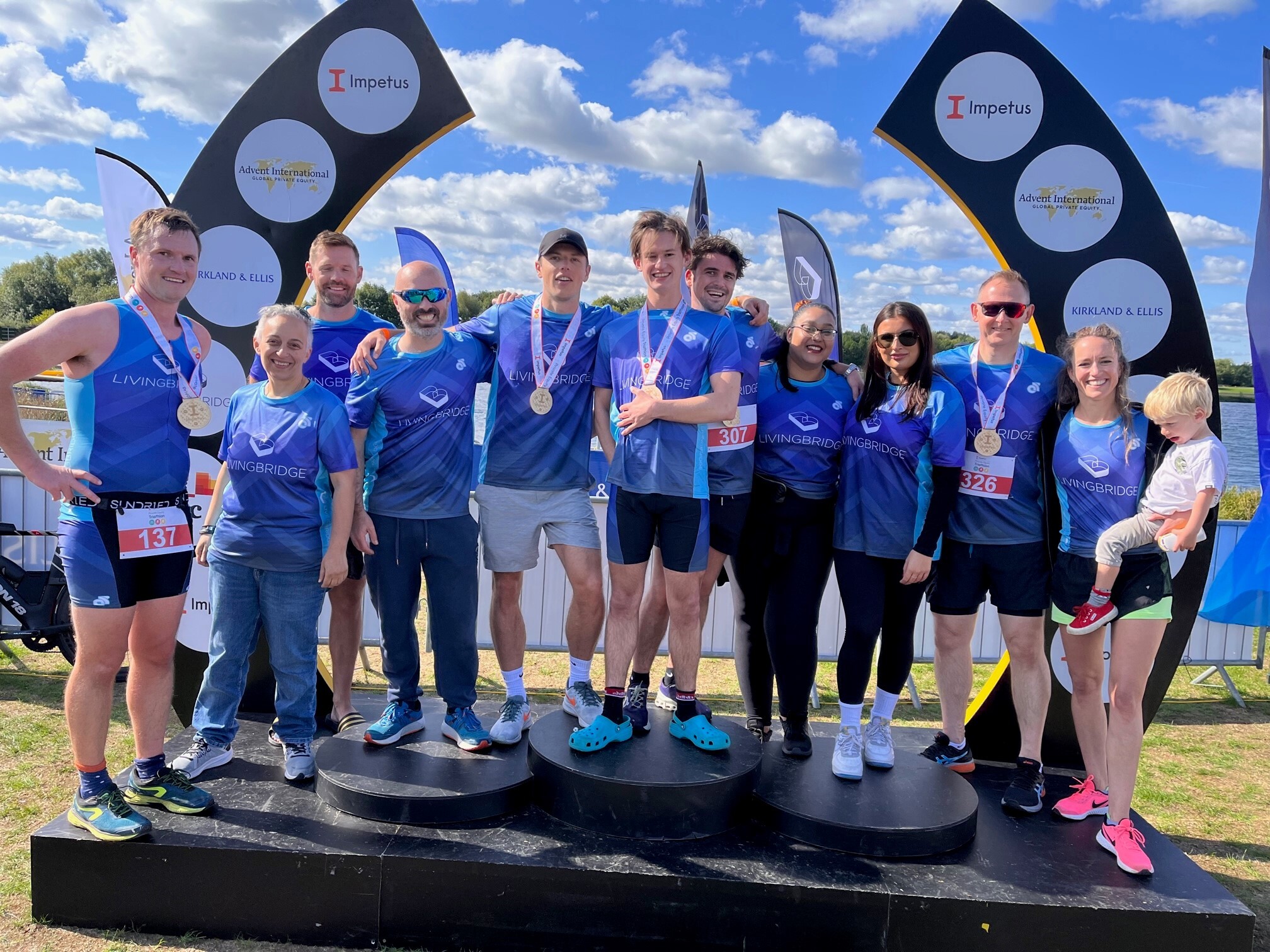 A massive congratulations and thank you to everyone who competed in the Impetus Private Equity Triathlon 2022, a family-friendly event designed for Private Equity, Venture Capital, Professional Services and portfolio companies.
Over 4 million young people live in poverty in Britain today, with the pandemic and cost-of-living crisis setting them even further behind their better-off peers.
Impetus works tirelessly to combat this disparity – transforming the lives of young people from disadvantaged backgrounds by finding, building and funding industry-leading charities; working in partnership with other funders to back effective interventions; and influencing government and the wider sector to back effective lines of support.
On Saturday 17th September, 25 volunteers from Livingbridge and our portfolio companies gathered at Dorney Lake, Windsor with their friends and family to raise funds for the youth charity.
This triathlon further builds on our longstanding relationship with Impetus and reflects our genuine commitment to giving back to society and improving social mobility across the UK.
We are proud to say that Livingbridge has played a central role in the development of one of the UK's most impactful and fast-growing anti-discrimination campaigns – the #10000BlackInterns initiative – which offers over 2,000 paid internships each year to young, black university students.
In 2021, we also established the Livingbridge Foundation, a charitable foundation designed to make a meaningful difference by supporting non-profits that share its values of Equality, Diversity, Opportunity, and Entrepreneurship.
We believe that laying the groundwork for something truly meaningful and sustainable will not only have a positive impact on the world, but also become an integral part of the Livingbridge experience for our people and our communities.
Fundraising for this event is now closed, but if you would like to donate to Impetus to support them in continuing their valuable work, please click here.